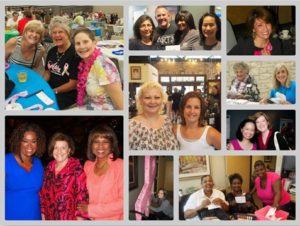 The Rose Diagnostic Center - Galleria
5420 West Loop South Suite 3300
Bellaire, TX, 77401
(281) 484-4708
Visit Website
Visit Facebook
Last-Modified: 2021-11-24 03:57:28


Frequently Asked Questions about The Rose Diagnostic Center - Galleria
What does The Rose Diagnostic Center - Galleria provide?
They provide access to screening, diagnostics, and treatment services to any woman regardless of her ability to pay.
The Rose Diagnostic Center - Galleria provides mammograms in Texas. To obtain more details on eligibility please contact The Rose Diagnostic Center - Galleria directly by calling (281) 484-4708.
Free Mammograms
Not all facilities that offer free mammograms are completely free to everyone. Many diagnostic testing locations are free, some locations require that you meet income eligibility criteria. Call and ask before making an appointment or fully read the description information we provide.
Recent Comments:
User:

How do I qualify for free

User:

How can I schedule a free mammogram

User:

I do not have any Insurance can this place help me

User:

I was referred to get a bilateral diagnostic mammogram due to the fact that my breast get really tender, pain, swelling, 2-3 weeks before getting my cycle. Since I'm 35 now they said it's better to get a mammogram.

User:

I need to schedule an appointment for a free mammogram.

User:

Hi wanted to know if you all were doing free mammograms my insurance hasn't kicked in due to me getting a new job Felt something that concerned me and my husband ...... I've had a scare before Thanks in advance!

User:

I was asking is the free mammograms is it it still available

User:

I need a Mammogram really bad. I have little funds as my business lost all jobs for 5 MOS due to CV19.
Add Comments