St Francis Hospital and Medical Center
St Francis Hospital and Medical Center provides mammograms in Connecticut. To obtain more details on eligibility please contact St Francis Hospital and Medical Center directly by calling (860) 714-4680.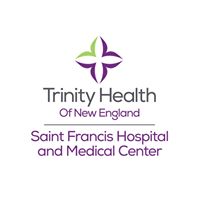 FAQs
What program do they participate in?
They are a participating provider for The Connecticut Breast and Cervical Cancer Early Detection Program (CBCCEDP).
For whom are their services?
They are a comprehensive screening program available throughout Connecticut for medically underserved women.
What is their objective?
To significantly increase the number of women who receive breast and cervical cancer screening, diagnostic and treatment referral services.
Do I have to pay for their services?
No, all services are offered FREE of charge through the Connecticut Department of Public Health's contracted health care providers located statewide.
What are the eligibility requirements?
-Be at or below 250% of the Federal Poverty Level - - Be 40 to 64 for Mammograms, 21 to 64 for Pap Tests, and 30-64 for CVD - Have no health insurance or have a high insurance deductible ($1,000 or more) - Women 65+ who are not enrolled in Medicare Part B may be eligible to receive CBCCEDP services.
What services do they offer?
- Office Visits - Screening and Diagnostic Mammograms - Breast Biopsies - Breast Ultrasounds - Fine Needle Aspirations - Pap Tests - Colposcopies and -Colposcopy-Directed Biopsies - LEEP - Surgical Consultations - Clinical Breast Exams
Do I need a Dr's referral for a free mammogram?
Do I need to make an appointment to be seen?
Do I need to be a resident of this county to get a free mammogram?
---
Listings Nearby