Find free mammograms in Hawaii
Our list of breast exam providers in Hawaii grows every day. We list clinics and facilities that provide free mamommagram and other diagnostic procedures for women at little or no cost.
Cities in Hawaii with Free Mammograms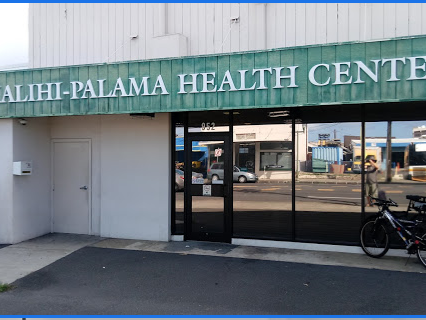 Kalihi-Palama Health Center
915 North King Street
Honolulu, HI - 96817
KPHC is a provider in the Hawaii State Department of Health's Hawaii Breast and Cervical Cancer Control Program (HBCCCP). Eligiblity Requirements:Program provides breast and cervical screening services to women 40 to 64 years of age,  low income, and uninsured or underinsured. The services provide

Hawaii Pacific Health/Kapi'Olani Medical Center.
1319 Punahou Street
Honolulu, HI - 96826
Free breast cancer and cervical cancer screenings to women who qualify.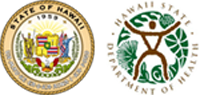 Breast and Cervical Cancer Control Program (BCCCP)
601 Kamokila Boulevard, #344
Kapolei, HI - 96707
Breast and cervical cancer screening for qualified residents of Hawaii. Available through the health department in your area.

Downtown Family Medical KPHC
89 South King Street
Honolulu, HI - 96813
KPHC is a provider in the Hawaii State Department of Health's Hawaii Breast and Cervical Cancer Control Program (HBCCCP). This program provides breast and cervical screening services to women 40 to 64 years of age who are low income (at or below 250% of the federal poverty level) and uninsured or un

Comprehensive Primary Health Care KPHC
710 N King Street
Honolulu, HI - 96817
KPHC is a provider in the Hawaii State Department of Health's Hawaii Breast and Cervical Cancer Control Program (HBCCCP). This program provides breast and cervical screening services to women 40 to 64 years of age who are low income (at or below 250% of the federal poverty level) and uninsured or un

Behavioral Health, Medical, Health Education & Pharmacy
952 North King Street
Honolulu, HI - 96817
KPHC is a provider in the Hawaii State Department of Health's Hawaii Breast and Cervical Cancer Control Program (HBCCCP). This program provides breast and cervical screening services to women 40 to 64 years of age who are low income (at or below 250% of the federal poverty level) and uninsured or un

Health Care for the Homeless Project Kaaahi Clinic
546 Kaaahi Street
Honolulu, HI - 96817
KPHC is a provider in the Hawaii State Department of Health's Hawaii Breast and Cervical Cancer Control Program (HBCCCP). This program provides breast and cervical screening services to women 40 to 64 years of age who are low income (at or below 250% of the federal poverty level) and uninsured or un

Kohou Site KPHC
904 Kohou Street
Honolulu, HI - 96817
KPHC is a provider in the Hawaii State Department of Health's Hawaii Breast and Cervical Cancer Control Program (HBCCCP). This program provides breast and cervical screening services to women 40 to 64 years of age who are low income (at or below 250% of the federal poverty level) and uninsured or un