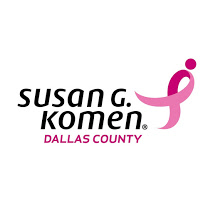 Hours of Operation
Monday

8:00 AM - 4:30 PM

Tuesday

8:00 AM - 4:30 PM

Wednesday

8:00 AM - 4:30 PM

Thursday

8:00 AM - 4:30 PM

Friday

8:00 AM - 1:00 PM

Saturday

closed

Sunday

closed
Frequently Asked Questions about Susan G. Komen Foundation.
What does Susan G. Komen Foundation provide?
They can put you in touch with resources for free or reduced-price mammograms in your area.
What is their office hours?
Monday to Thursday 8:00 am to 4:30 pm and Fridays 9:00 am to 1:00 pm.
Susan G. Komen Foundation. provides mammograms in Texas. To obtain more details on eligibility please contact Susan G. Komen Foundation. directly by calling (877) 465-6636.
Free Mammograms
Not all facilities that offer free mammograms are completely free to everyone. Many diagnostic testing locations are free, some locations require that you meet income eligibility criteria. Call and ask before making an appointment or fully read the description information we provide.
Sources
Below are citations of the external sources verifying how and why this location is listed as a free mammogram agent.
As seen on www.nbcdfw.com on Oct 6, 2021


News article promoting free mammograms sponsored by Susan G. Komen Foundation:

Susan G. Komen Founder Launches New Mission to Help Underserved Women
Nancy Brinker spoke with NBC 5 about her sister's legacy and the new effort to help uninsured women facing life-altering cancer diagnoses
...
The Salem Institutional Baptist Church is partnering with Parkland Hospital to provide free mobile mammograms. It runs from 8 a.m. until 1 p.m. on Oct. 9 and is open to all Dallas County residents ages 35 and over.
Recent Comments:
User:

I am needing a mammogram and I don't have insurance. I live in Carrollton.

User:

How do I get a no cost mammogram

User:

I am in desperate need of a mammogram but my insurance won't cover and I don't have a lot of $. Am I eligible for a reduced rate mammogram?

User:

I need to get a free Mammogram. I don't have Medical Ins. I am on Disability but I don't even qualify for Medicare for 2 years. Where can I get one at? I live in Fate, Tx.

User:

I'm needing a low cost or free diagnostic mammogram due to serious pains in my right breast. My doctor will issue the order. However, I'm retired and have no insurance. I'm 64 yrs old. I hope someone from your organization can help me. I do not qualify for Medicaid.

User:

I'm looking for a location near Midlothian, TX.

User:

I'm hoping to find a location in the East Texas area that offers no cost mammograms to someone with no insurance. She has a couple of lumps in her breast and due to COVID has been put on a waiting list until sometime next summer before they will even consider her for a grant. She lives in Mabank, TX 75156. Thank you so much. Diana

User:

I was hoping to get help on find a free/inexpensive mammogram. I am a grad student with no insurance.

User:

Where in Dallas can I get an inexpensive mammogram?

User:

I would like to know if there is any way that You'll can help me , I really need a mammogram test, I don't have any insurance since my husband got lay-off on the job, and we're struggling economically, please .. I live in Irving Tx
Add Comments