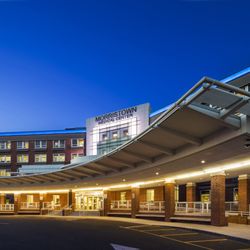 Morristown Medical Center
100 Madison Ave, Box 18
Morristown, NJ, 07962
(973) 971-5952
Visit Website
Visit Facebook
Last-Modified: 2021-10-28 00:09:43


Frequently Asked Questions about Morristown Medical Center
Is Morristown Medical Center a provider for the NJCEED program for free screening?
Yes
What The New Jersey Cancer Education and Early Detection (NJCEED) Program provide?
They provide comprehensive outreach, education, and screening services for breast, cervical, colorectal, and prostate cancers.
What are the services they provide?
Education, Outreach, Screening, Case Management Tracking Follow-up Facilitation into Treatment.
Who is eligible for this program?
Persons eligible for these services must be at or below 250% of the Federal Poverty Level and be uninsured or under-insured.
Is getting screened for cancer increases the chance to detect the disease early?
Yes, when it is most likely to be curable.
Morristown Medical Center provides mammograms in New Jersey. To obtain more details on eligibility please contact Morristown Medical Center directly by calling (973) 971-5952.
Free Mammograms
Not all facilities that offer free mammograms are completely free to everyone. Many diagnostic testing locations are free, some locations require that you meet income eligibility criteria. Call and ask before making an appointment or fully read the description information we provide.
Recent Comments:
User:

I currently have no insurance and I can not afford out of pocket medical expenses. I am supposed to have a Mammogram every 6 months.

User:

I don't have insurance and I don't make a lot of money to be able to afford the exam but I have some recent breast changes lately that worry me.

User:

I am not working right and I need to do my mammogram.
Add Comments