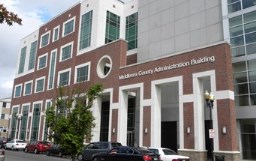 Middlesex County Office of Health Services
75 Bayard Street, 5th Floor
New Brunswick, NJ, 08901
(732) 745-3127
Visit Website
Last-Modified: 2021-10-19 23:11:02


Frequently Asked Questions about Middlesex County Office of Health Services
What program does this clinic participate in?
The NJCEED program for free screening.
What program does New Jersey Cancer Education and Early Detection (NJCEED) Program provide?
Comprehensive outreach, education and screening services for breast, cervical, colorectal and prostate cancers.
What are the services provided by NJCEED?
-Education -Outreach -Screening -Case Management -Tracking - Follow-up -Facilitation into Treatment
What should be the income level to become eligible?
Persons eligible for these services must be at or below 250% of the Federal Poverty Level and be uninsured or under-insured.
What increases the chance to detect the disease early?
Getting screened for cancer when it is most likely to be curable.
Who maintains the screening recommendations and guidelines for early detection of cancer?
The American Cancer Society
How can I get more information?
Call: 1-800-328-3838
Middlesex County Office of Health Services provides mammograms in New Jersey. To obtain more details on eligibility please contact Middlesex County Office of Health Services directly by calling (732) 745-3127.
Free Mammograms
Not all facilities that offer free mammograms are completely free to everyone. Many diagnostic testing locations are free, some locations require that you meet income eligibility criteria. Call and ask before making an appointment or fully read the description information we provide.
Recent Comments:
User:

I have no insurance and I need a mammogram.

User:

I am a woman aged 56years. I am currently not working and I do not have insurance coverage. I am also disbetic and pays from pocket . My doctor asked me to have a mammogram and papsmear. I do not have prescription since I do not have a primary doctor . I would appreciate if you offered this services for me Thank you in advance Jane N Kariuki

User:

I'm a 10 yr breast cancer survivor and was wondering if you provide free mamos?. I am going through a divorce and coverage may end on Sept 1. I need that piece of mind knowing I'm good for another year
Add Comments