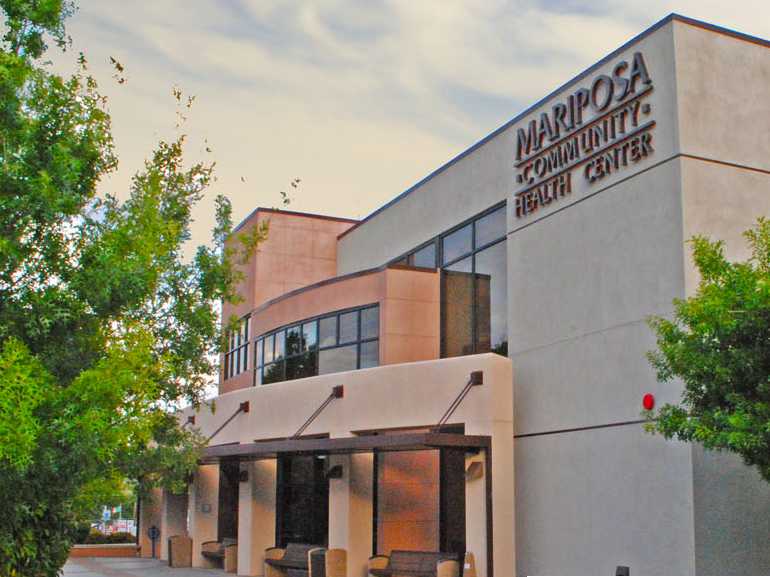 Mariposa Community Health Center
1852 N. Mastick Way
Nogales, AZ, 85621
(520) 281-1550
Visit Website
Visit Facebook
Last-Modified: 2022-05-15 23:21:37


Hours of Operation
Monday

7:00 AM - 5:00 PM

Tuesday

9:00 AM - 5:00 PM

Wednesday

7:00 AM - 5:00 PM

Thursday

7:00 AM - 5:00 PM

Friday

7:00 AM - 5:00 PM

Saturday

9:00 AM - 1:00 PM

Sunday

closed
Frequently Asked Questions about Mariposa Community Health Center
Is Mariposa Community Health Center a participating provider for The Well Woman HealthCheck Program (WWHP), for free mammograms?
Yes, it is.
Is The Well Woman HealthCheck Program (WWHP) helps low-income, uninsured, and underinsured women gain access to breast and cervical cancer screening and diagnostic services, including: clinical breast exams, mammograms, pap tests, and pelvic exams?
Yes, it is. Diagnostic testing is such as ultrasounds, biopsies, other tests are also available if screening results are abnormal.
What are the services?
Be a woman Be a resident of Arizona, Be uninsured or underinsured (have insurance that does not cover the services offered by the WWHP or have a co-pay of $100 or more for breast and cervical cancer screening and/or diagnostic services). Not have Medicare Part B, Not be enrolled in the Arizona Health Care Cost Containment System (AHCCCS), which is Arizona's Medicaid program. For breast cancer screening, be 40 - 64 years old (or any age 21 and over if you have symptoms, such as pain, a lump, nipple discharge, an inverted nipple, etc.) and not recently diagnosed with breast cancer. For cervical cancer screening, be 21 - 64 years old and not recently diagnosed with cervical cancer. Not exceed the household income guidelines.
Is getting screened for cancer increases the chance to detect the disease early?
Yes, when it is most likely to be curable. The American Cancer Society maintains screening recommendations and guidelines for early detection of cancer.
Mariposa Community Health Center provides mammograms in Arizona. To obtain more details on eligibility please contact Mariposa Community Health Center directly by calling (520) 281-1550.
Free Mammograms
Not all facilities that offer free mammograms are completely free to everyone. Many diagnostic testing locations are free, some locations require that you meet income eligibility criteria. Call and ask before making an appointment or fully read the description information we provide.
Recent Comments:
User:

My wife is a Mexican national. We are in the process of getting her green card. She says she feels 2 lumps. I don't. She had her first mammogram last year at age 49. I need to know how much it would cost to pay out of pocket. Or if you know of any reputable place in Nogales Sonora. From what I have seen their health care system is a joke. I will also try to call in the morning. I am a US citizen
Add Comments