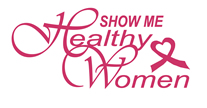 Fordland Clinic @ Tri-Lakes Community Health Center
11863 State Highway 13
Kimberling City, MO, 65686
(417) 739-1995
Visit Website
Email
Visit Facebook
Last-Modified: 2022-02-04 00:15:45


Frequently Asked Questions about Fordland Clinic @ Tri-Lakes Community Health Center
Are they a participating provider for The Missouri Show Me Healthy Women (SMHW) Program?
Yes.
What do they offer to Missouri women who meet age, income and insurance guidelines?
They offer free breast and cervical cancer screenings.
What are the eligibility requirements for their services?
You must have an income at or below 200 percent of the federal poverty level for household income, be aged 35 to 64 or older if you don't have a Medicare Part B, and must have no insurance to cover program services.
Fordland Clinic @ Tri-Lakes Community Health Center provides mammograms in Missouri. To obtain more details on eligibility please contact Fordland Clinic @ Tri-Lakes Community Health Center directly by calling (417) 739-1995.
Free Mammograms
Not all facilities that offer free mammograms are completely free to everyone. Many diagnostic testing locations are free, some locations require that you meet income eligibility criteria. Call and ask before making an appointment or fully read the description information we provide.
Recent Comments:
Add Comments