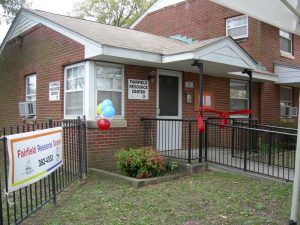 Fairfield Resource Center
2311 North 25th Street
Richmond, VA, 23223
(804) 786-4099
Visit Website
Last-Modified: 2022-06-12 22:25:45


Hours of Operation
Frequently Asked Questions about Fairfield Resource Center
What are their operating hours?
- Clinical Hours: Thursdays 9:00 a.m. - 5:00 p.m. - General/Resource hours: Monday-Friday 12 noon - 5:00 p.m.
What is the purpose of this program?
Reach Out for Life is committed to ensuring that all women have access to mammograms so that early detection of breast cancer is a possibility for everyone.
What if I or someone I know needs a mammogram but cannot afford it?
You can find help through the following resources: - The Free Mammography Outreach Program provides access to complete free breast health services for women who are lower income and underinsured. Reach Out for Life administers this program's network of partners working together to see that every woman in a growing area of Virginia has access to breast imaging without discrimination for age, health, or citizenship.
What if I or someone I know needs a free breast imaging services?
Contact a clinic in the Program. That clinic will qualify patients for participation and schedule appointments for breast imaging at one of the participating imaging centers.
Fairfield Resource Center provides mammograms in Virginia. To obtain more details on eligibility please contact Fairfield Resource Center directly by calling (804) 786-4099.
Free Mammograms
Not all facilities that offer free mammograms are completely free to everyone. Many diagnostic testing locations are free, some locations require that you meet income eligibility criteria. Call and ask before making an appointment or fully read the description information we provide.
Recent Comments:
Add Comments