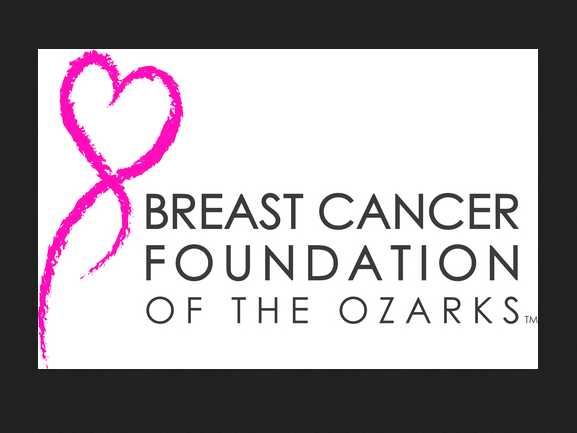 Hours of Operation
Monday

9:00 AM - 5:00 PM

Tuesday

9:00 AM - 5:00 PM

Wednesday

9:00 AM - 5:00 PM

Thursday

9:00 AM - 5:00 PM

Friday

9:00 AM - 5:00 PM

Saturday

closed

Sunday

closed
Frequently Asked Questions about Breast Cancer Foundation of the Ozarks
What is the purpose of this program?
Breast Cancer Foundation of the Ozarks offers fee mammograms at local hospitals for women who meet income guidelines.
How do I be eligible for these services?
Must live in the Four States area of Arkansas.
Breast Cancer Foundation of the Ozarks provides mammograms in Missouri. To obtain more details on eligibility please contact Breast Cancer Foundation of the Ozarks directly by calling (866) 874-1915.
Free Mammograms
Not all facilities that offer free mammograms are completely free to everyone. Many diagnostic testing locations are free, some locations require that you meet income eligibility criteria. Call and ask before making an appointment or fully read the description information we provide.
Sources
Below are citations of the external sources verifying how and why this location is listed as a free mammogram agent.
As seen on www.bcfo.org on Oct 6, 2021


Webpage detailing free mammograms at Ozark's Medical Center West Plains and other locations:

Free Mammogram Screenings

Early detection is the key to surviving a breast cancer diagnosis. With a screening mammogram, a medical professional can detect breast cancer before you ever show symptoms, such as a lump. (If you have a lump, don't worry. Please call our office so we can help direct you to the right resources to get it checked out.) BCFO provides free screening mammograms for those with no insurance or insurance that does not provide adequate coverage. BCFO makes sure everyone has access to screening mammograms. Simply fill out this application to get the process started. It's that easy. You can choose from any of the facilities listed below to make your appointment after you receive your mammogram voucher in the mail from BCFO.
Recent Comments:
User:

I'm 61 and have never had a mammogram because I have no insurance.

User:

My insurance does not cover preventive care so I have had to put off pap smear and mammogram for years now. I do have HX of breast cancer. Looking for affordable prices.

User:

I need a mammogram and have no insurance to help pay for it . I'm 50 and it's been 5 years since I had my last one . Can I please get information on how I can get help to pay for it. Thank you

User:

I have a lump in one of my breast. I would like to have it checked due to the family history but I do not have insurance.

User:

I need a appointment I haven't had a breast exam in a very long time I want to be checked out

User:

I have had a lump overnight in right breast feel weak it's tender . I need help need exam asap

User:

Hello I'm 50 years old and found a knot in my left breast at the moment I'm unemployed due to COVID I was told I could possible get a mammogram and a pelvic exam I haven't had a mammogram for 3 years and I haven't had a pelvic exam for several years Thank you so much

User:

Hi- I found a lump on my breast. I need a mammogram. I am off work tomorrow. Any possible way I can see someone?
Add Comments