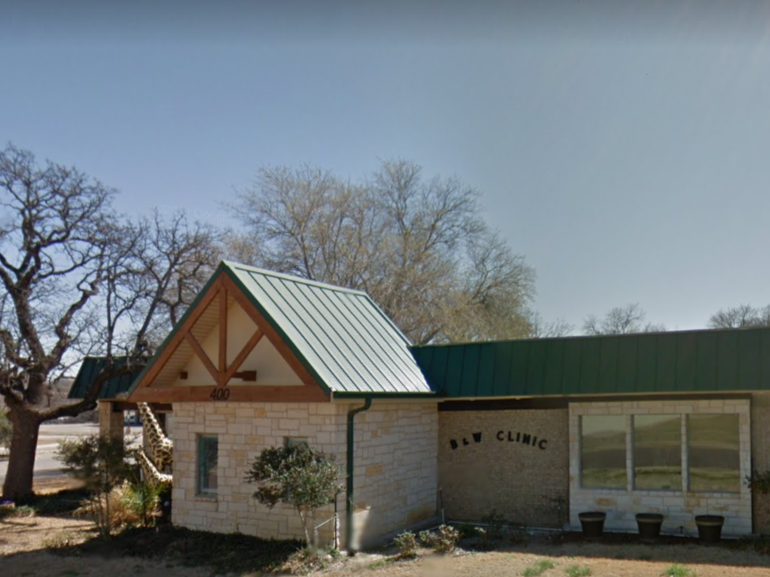 B and W Healthcare Associates
400 W Plummer St
Eastland, TX, 76448
(254) 629-1744
Sign up Free
Listing added Oct 9, 2019
Hours of Operation
Monday

8:00 AM - 5:00 PM

Tuesday

8:00 AM - 5:00 PM

Wednesday

8:00 AM - 5:00 PM

Thursday

8:00 AM - 5:00 PM

Friday

8:00 AM - 12:00 PM

Saturday

closed

Sunday

closed
Description
This Center is a participating health care provider for the Healthy Texas Women Program, for FREE Screening/Mammograms.
The goal is to help women receive free quality and accessible cancer screening and health services.
The Breast and Cervical Cancer Services program of Texas helps fund clinics across the state to give quality, low-cost and accessible breast and cervical cancer screening and diagnostic services to women. Eligible clients receive these services for free.
Eligibility:
- Woman between the ages of 18 to 44 years old.
- Woman between the ages of 15 to 17 years old and have a parent or legal guardian apply, renew, and report changes to your case on your behalf.
- U.S. citizen or legal immigrant.
- Resident of Texas.
- Don't have health insurance.
- Have income up to 200 percent of the Federal Poverty Level
B and W Healthcare Associates provides mammograms in Texas. To obtain more details on eligibility please contact B and W Healthcare Associates directly by calling (254) 629-1744.
Free Mammograms
Not all facilities that offer free mammograms are completely free to everyone. Many diagnostic testing locations are free, some locations require that you meet income eligibility criteria. Call and ask before making an appointment or fully read the description information we provide.
Recent Comments:
Add Comments
Join the largest network of free mammograms on the Internet
Sign up now. It's free!
Join