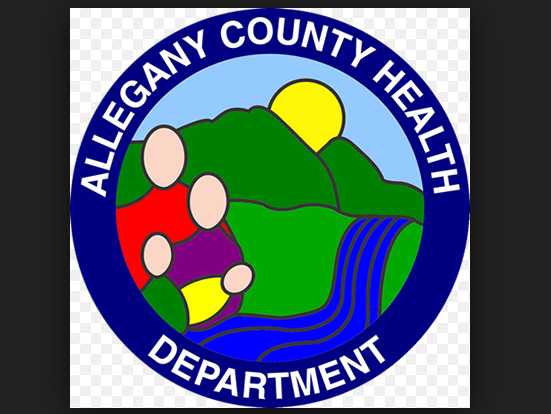 Allegany County Health Department
12501 Willowbrook Road
Cumberland, MD, 21502
(301) 759-5000
Visit Website
Visit Facebook
Last-Modified: 2021-10-21 10:44:09


Hours of Operation
Monday

8:00 am - 5:00 pm

Tuesday

8:00 am - 5:00 pm

Wednesday

8:00 am - 5:00 pm

Thursday

8:00 am - 5:00 pm

Friday

8:00 am - 5:00 pm
Frequently Asked Questions about Allegany County Health Department
What services do they provide?
They provide no-cost cancer screening for the following: - Breast Cancer (including a clinical breast exam with a medical provider and a mammogram at a local radiology facility) - Cervical Cancer (including a pap test with a primary care provider or gynecologist) - Colorectal Cancer (including an office visit with a gastroenterologist, and a colonoscopy at a local hospital or surgical center) - Lung Cancer (including an office visit with a primary care provider, and a low-dose lung CT scan at a local hospital or radiology facility) - Skin Cancer (including an office visit for a full body skin check with a dermatologist)
Are there any other services available?
- Education sessions with a registered nurse to learn about cancer screenings, risk factors, prevention, and early detection - Transportation to and from appointments, if needed - Education regarding test results and when the next screening is recommended
What are the eligibility requirements?
- You must live in Maryland - You must meet financial guidelines established by the Maryland Department of Health - You must fall within the age recommendations for the various cancer screenings (for example, breast cancer screening starts at age 40)
Are there insurance restrictions?
They accept persons who do not have health insurance and will cover bills related to the cancer screening if you meet the above eligibility requirements. They also accept clients who have health insurance (including Medicare and commercial insurance), since the insurance may not pay for the total cost of the screening.
What will happen if I have a Maryland Medicaid Assistance?
This insurance will pay for your cancer screening, but their program can help you set up your appointments and walk you through the screening process to assure you understand.
Allegany County Health Department provides mammograms in Maryland. To obtain more details on eligibility please contact Allegany County Health Department directly by calling (301) 759-5000.
Free Mammograms
Not all facilities that offer free mammograms are completely free to everyone. Many diagnostic testing locations are free, some locations require that you meet income eligibility criteria. Call and ask before making an appointment or fully read the description information we provide.
Recent Comments:
Add Comments