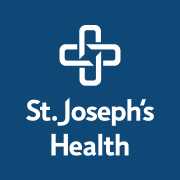 St. Joseph's Hospital and Medical Center, DePaul Ambulatory Center
275 Hospital Plaza
Paterson, NJ, 07503
(973) 754-2705
Visit Website
Visit Facebook
Last-Modified: 2021-10-19 05:40:56


Frequently Asked Questions about St. Joseph's Hospital and Medical Center, DePaul Ambulatory Center
What program do they participate in?
They are a provider for the NJCEED program for free screening.
What are the services they offer?
They provide comprehensive outreach, education and screening services for breast, cervical, colorectal and prostate cancers. Other services include Education, Outreach, Screening, Case Management, Tracking, Follow-up, and Facilitation into Treatment.
What are the eligibility requirements?
Persons eligible for their services must be at or below 250% of the Federal Poverty Level and be uninsured or under-insured.
Where can I call to inquire for program eligibility?
Call 1-800-328-3838.
St. Joseph's Hospital and Medical Center, DePaul Ambulatory Center provides mammograms in New Jersey. To obtain more details on eligibility please contact St. Joseph's Hospital and Medical Center, DePaul Ambulatory Center directly by calling (973) 754-2705.
Free Mammograms
Not all facilities that offer free mammograms are completely free to everyone. Many diagnostic testing locations are free, some locations require that you meet income eligibility criteria. Call and ask before making an appointment or fully read the description information we provide.
Recent Comments:
User:

Good morning. Im a single mom, with low income, and no insurance. Recently I started to feel pain on my left breast. I would like to have free Mammo screening. Please let me know if its possible. With best regards Leyla.
Add Comments