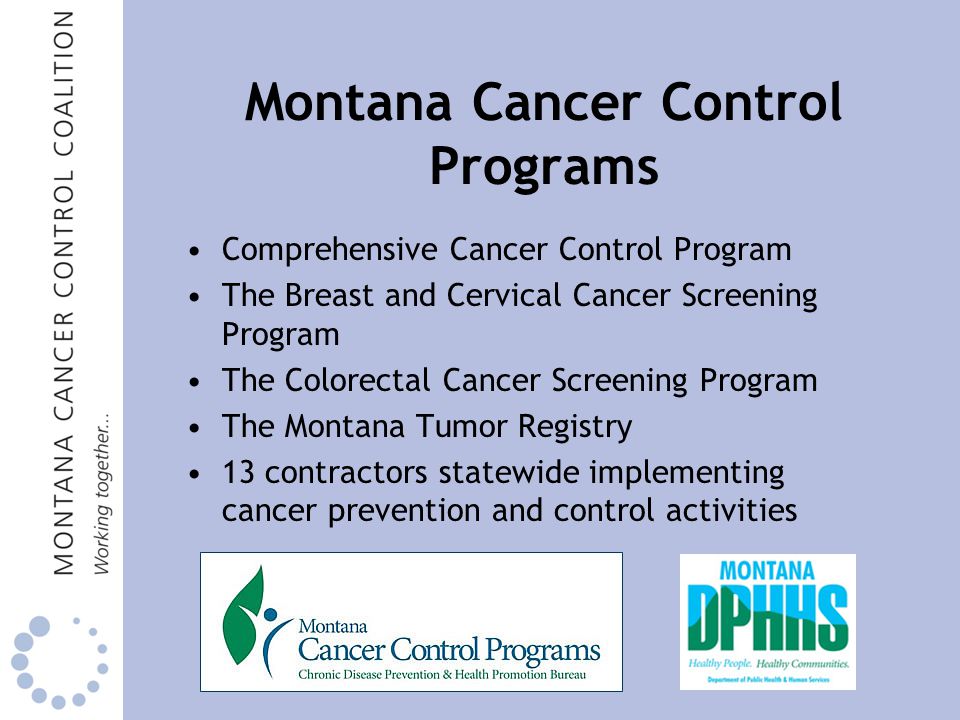 Roosevelt County Health Department
124 Custer St
Wolf Point, MT, 59201
(406) 653-6223
Visit Website
Email
Last-Modified: 2021-12-17 16:00:52


Frequently Asked Questions about Roosevelt County Health Department
What program does this Health Department participate in?
The Montana Cancer Screening Program.
What does the Montana Cancer Screening Program provide?
Ongoing quality screening services to Montana women and education in a manner that is appropriate, accessible, cost-effective and sensitive to the client's needs.
What do they offer?
Mammograms, Pap tests, and some diagnostic tests to eligible Montana women.
Are there eligibility guidelines?
Yes, eligibility is open to women aged 21-74 years who are un- or under-insured and meet age/income guidelines.
What do they screen for?
Mammograms, clinical breast exams, Pap tests and pelvic exams for the early detection of breast and cervical cancers.
Do they offer any other services?
Diagnostic testing is provided for the follow-up of abnormal screening tests.
How do I get more information?
Call Toll-free 1-888-803-9343.
Roosevelt County Health Department provides mammograms in Montana. To obtain more details on eligibility please contact Roosevelt County Health Department directly by calling (406) 653-6223.
Free Mammograms
Not all facilities that offer free mammograms are completely free to everyone. Many diagnostic testing locations are free, some locations require that you meet income eligibility criteria. Call and ask before making an appointment or fully read the description information we provide.
Recent Comments:
Add Comments