Memorial Hospital
Memorial Hospital provides mammograms in New Hampshire. To obtain more details on eligibility please contact Memorial Hospital directly by calling (603) 356-5461.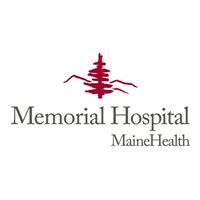 FAQs
What does Memorial Hospital provide?
They are a participating provider for The Let No Woman Be Overlooked program, which provides free breast and cervical cancer screenings to women age 21-64 who have no health insurance or have insurance that does not pay for screening tests and with family incomes at or below 250% of the Federal Poverty Level.
What are their services?
Women's Health Exam, Mammography, Pap Test, Pelvic Exam
What are their Breast Cancer Screening Guidelines?
Biennial mammogram for women 50 and older.
Women under age 50 should talk with their health care provider about when to start biennial mammography screening.
Breast check at annual health care visit.
Do I need a Dr's referral for a free mammogram?
Do I need to make an appointment to be seen?
Do I need to be a resident of this county to get a free mammogram?
---
Listings Nearby