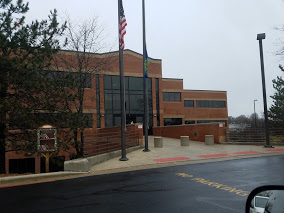 Lenawee County Health Department
1040 S. Winter, Suite 2328
Adrian, MI, 49221
(517) 264-5233
Visit Website
Last-Modified: 2021-12-01 04:11:21


Hours of Operation
Monday

8:00 AM - 4:30 PM

Tuesday

8:00 AM - 4:30 PM

Wednesday

8:00 AM - 4:30 PM

Thursday

8:00 AM - 4:30 PM

Friday

8:00 AM - 4:30 PM

Saturday

closed

Sunday

closed
Description
Local Coordinating Agency.

Since 1991, the Michigan Department of Health and Human Services (MDHHS) has implemented a comprehensive Breast and Cervical Cancer Control Navigation Program (BCCCNP) through a multi-year grant from the U.S. Centers for Disease Control and Prevention (CDC). With these funds, low-income women now have access to life-saving cancer screening services and follow-up care, including cancer treatment if that should be needed.

Eligibility in BCCCNP:

1. Income:250% Federal Poverty Level (FPL)

2. Age:

a. 40-64 and requiring breast/cervical screening/diagnostic/treatment services
OR
b. 2139 and referred to BCCCNP with an abnormal screening Pap test OR clinical breast exam which requires breast/cervical diagnostic services

3. Residency and Citizenship Status:

a. Current Michigan Resident
b. Migrant Worker
c. Women living near the border of a neighboring state (Indiana, Ohio, Wisconsin, Minnesota) who plan to receive screening and diagnostic services in Michigan.

Note: Women who are enrolled in a managed care program, a health maintenance organization, or Medicare Part B are not eligible for the BCCCNP.

Services Available:

Clinical breast exams
Pap smears
Pelvic exams
Screening mammograms

Diagnostic Services:

If a breast and/or cervical abnormality is identified from the screening test/exam, the woman will be referred to community providers for follow-up. Over 75 diagnostic services are provided free of cost through the BCCCNP.

Lenawee County Health Department provides mammograms in Michigan. To obtain more details on eligibility please contact Lenawee County Health Department directly by calling (517) 264-5233.
Free Mammograms
Not all facilities that offer free mammograms are completely free to everyone. Many diagnostic testing locations are free, some locations require that you meet income eligibility criteria. Call and ask before making an appointment or fully read the description information we provide.
Sources
Below are citations of the external sources verifying how and why this location is listed as a free mammogram agent.
As seen on www.lenawee.mi.us on Oct 11, 2021


PDF describing Breast & Cervical Cancer Control Navigation Program (BCCCNP):

For: Women ages 40-64 who live in Lenawee, Hillsdale, or Monroe Counties, meet income guidelines and are underinsured/uninsured
Services: Education, breast & pelvic exams, mammogram, pap test with follow up if needed Women found to have breast/cervical cancer through this program may qualify for Medicaid.
No cost
Call for appointment: 517-264-5235
Recent Comments:
Add Comments