Lamprey Health Center Newmarket
Lamprey Health Center Newmarket provides mammograms in New Hampshire. To obtain more details on eligibility please contact Lamprey Health Center Newmarket directly by calling (603) 659-3106.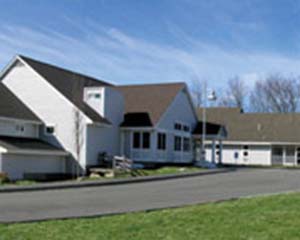 FAQs
What services do they offer?
free breast and cervical cancer screenings to women age 21-64
How can I qualify for their services?
In order to qualify for the program women must have no health insurance or have insurance that does not pay for screening tests.
What are the other services available?
- Women's Health Exams - Mammography - Pap Tests - Pelvic Exams
How can I get more information on their services?
For more information or to see if you're eligible for the program, please call your health center and ask to speak with the BCCP coordinator.
What are their operating hours?
- Monday through Thursday, 8:00 am - 7:00 pm - Friday, 8:00 am - 5:00 pm - Saturday, 9:00 am - 12:00 pm - Sunday hours offered seasonally at our Raymond Center, (603) 895-3351
Do I need a Dr's referral for a free mammogram?
Do I need to make an appointment to be seen?
Do I need to be a resident of this county to get a free mammogram?
---
Listings Nearby