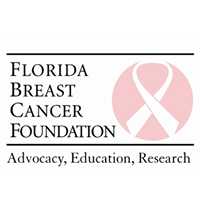 Comprehensive Care Center at Central Health Plaza
515 West 6th Street
Jacksonville, FL, 32206
(904) 253-1040
Visit Website
Email
Visit Facebook
Last-Modified: 2021-10-21 04:43:01


Frequently Asked Questions about Comprehensive Care Center at Central Health Plaza
What program does Comprehensive Care Center provide?
They are a participating provider for The Florida Breast and Cervical Cancer Early Detection Program.
How much is the screening?
It's free or low-cost if you meet program eligibility requirements.
What are the services they offer?
Breast and cervical cancer screening exams (clinical breast exams, mammograms, and Pap tests) to approximately 5 percent of the at-need population as funding allows. Diagnostic funds are reserved for women screened through the program. Care coordination to all clients with abnormal exams. Women screened through the program and diagnosed with breast or cervical cancer are referred to the Florida Medicaid Program for eligibility determination. Paid breast and cervical cancer treatment through Medicaid for eligible women screened through the program.
What are the requirements for this program?
Women ages 50-64, No insurance, Income limitations
Comprehensive Care Center at Central Health Plaza provides mammograms in Florida. To obtain more details on eligibility please contact Comprehensive Care Center at Central Health Plaza directly by calling (904) 253-1040.
Free Mammograms
Not all facilities that offer free mammograms are completely free to everyone. Many diagnostic testing locations are free, some locations require that you meet income eligibility criteria. Call and ask before making an appointment or fully read the description information we provide.
Recent Comments:
Add Comments