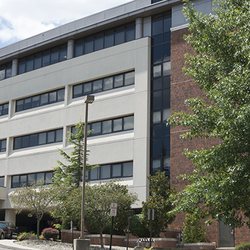 Community Medical Center
99 Route 37 West
Toms River, NJ, 08755
(732) 557-3202
Visit Website
Visit Facebook
Last-Modified: 2022-06-21 08:51:58


Hours of Operation
Frequently Asked Questions about Community Medical Center
What does Community Medical Center provide?
They are a provider for the NJCEED program for a free screening.
What does New Jersey Cancer Education and Early Detection (NJCEED) Program provide?
They provide comprehensive outreach, education, and screening services for breast, cervical, colorectal, and prostate cancers.
What are the services provided by NJCEED?
Education, Outreach, Screening, Case Management, Tracking, Follow-up, Facilitation into Treatment, Facilitation into Treatment.
Why is it getting screened for cancer important?
It increases the chance to detect the disease early when it is most likely to be curable.
Community Medical Center provides mammograms in New Jersey. To obtain more details on eligibility please contact Community Medical Center directly by calling (732) 557-3202.
Free Mammograms
Not all facilities that offer free mammograms are completely free to everyone. Many diagnostic testing locations are free, some locations require that you meet income eligibility criteria. Call and ask before making an appointment or fully read the description information we provide.
Recent Comments:
User:

I'm 40 yrs old. No insurance. I found d a lump on my breast. I apply for NJ family care and it got denied because they went off my salary from my previous employer. I just started working part time.

User:

I'd lile to know if you have a free screening for breast and screening for Pop, i dint have the insurance now o I'd like to have a low payment plans

User:

No insurance currently. I read free mammograms during Oct. how can I schedule one. Thank you
Add Comments