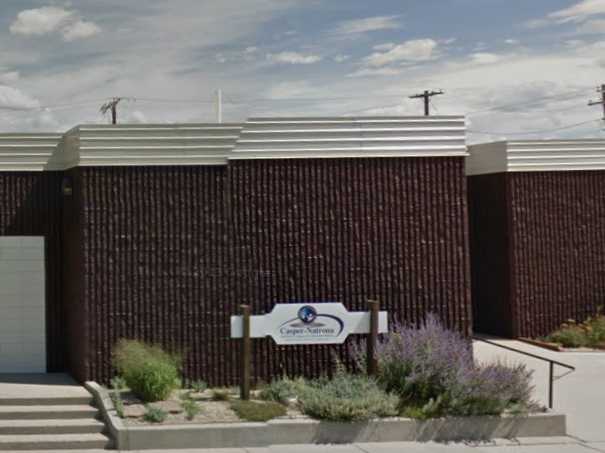 City of Casper-Natrona County Health Department - Region II
475 South Spruce Street
Casper, WY, 82601
(307) 577-9760
Visit Website
Email
Last-Modified: 2021-11-04 09:24:23


Hours of Operation
Monday

8:00 AM - 5:00 PM

Tuesday

8:00 AM - 6:30 PM

Wednesday

8:00 AM - 5:00 PM

Thursday

8:00 AM - 6:30 PM

Friday

8:00 AM - 5:00 PM

Saturday

closed

Sunday

closed
Frequently Asked Questions about City of Casper-Natrona County Health Department - Region II
What program does this center participate in?
The Wyoming Breast and Cervical Cancer Screening Program.
What is the purpose of this program?
The Wyoming Cancer Program reimburses participating healthcare providers for screening services such as colonoscopies, mammograms, and Pap tests provided to enrolled clients across the state.
Do they pay for screenings?
Yes. Screenings are paid for through funds from the Centers for Disease Control and Prevention National Breast and Cervical Cancer Early Detection Program and the State of Wyoming.
What are the eligibility requirements?
- Clients are not required to be U.S. citizens - Gender: Female, transgender woman who has taken or is currently taking hormone therapy, or transgender man who has not had a bilateral mastectomy and total hysterectomy - Gross household income must be at or below 250% of the Federal Poverty Level - Must be uninsured; applicant must not currently have (a) health insurance, (b) Medicare Part B, or (c) Medicaid - Ages 18-39 years: Symptomatic or asymptomatic and high-risk - Ages 40-64 years: No additional requirements. - Ages 65 years or older: Applicants without Medicare Part B are eligible for screening and diagnostic services through the Wyoming Cancer Program.
City of Casper-Natrona County Health Department - Region II provides mammograms in Wyoming. To obtain more details on eligibility please contact City of Casper-Natrona County Health Department - Region II directly by calling (307) 577-9760.
Free Mammograms
Not all facilities that offer free mammograms are completely free to everyone. Many diagnostic testing locations are free, some locations require that you meet income eligibility criteria. Call and ask before making an appointment or fully read the description information we provide.
Recent Comments:
User:

What is the most I can make in order to get a free mammogram?
Add Comments