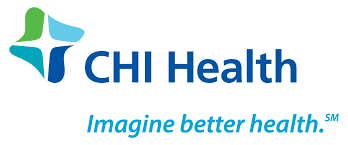 CHI Health Clinic West Broadway- EWM
3135 W Broadway
Council Bluffs, IA, 51503
(712) 328-9100
Visit Website
Email
Last-Modified: 2022-06-12 21:40:41


Hours of Operation
Monday

7:00 AM - 8:00 PM

Tuesday

7:00 AM - 8:00 PM

Wednesday

7:00 AM - 8:00 PM

Thursday

7:00 AM - 8:00 PM

Friday

7:00 AM - 8:00 PM

Saturday

8:00 AM - 8:00 PM

Sunday

8:00 AM - 8:00 PM
Frequently Asked Questions about CHI Health Clinic West Broadway- EWM
Is CHI Health Clinic West Broadway a participating provider for free, or low cost mammogram to women who qualify through EWM (Every Woman Matters)?
Yes, it is
Is Every Woman Matters (EWM) a program that can help women get health check-ups?
Yes, EWM may pay for exams based on health history and program guidelines.
What are the qualifying criteria?
Gender: Females Only, Age: 40-74, Income: Must meet income guidelines, Insurance: CLIENT CANNOT HAVE INSURANCE,Citizenship: Must be a US Citizen or Permanent Resident
CHI Health Clinic West Broadway- EWM provides mammograms in Iowa. To obtain more details on eligibility please contact CHI Health Clinic West Broadway- EWM directly by calling (712) 328-9100.
Free Mammograms
Not all facilities that offer free mammograms are completely free to everyone. Many diagnostic testing locations are free, some locations require that you meet income eligibility criteria. Call and ask before making an appointment or fully read the description information we provide.
Recent Comments:
Add Comments