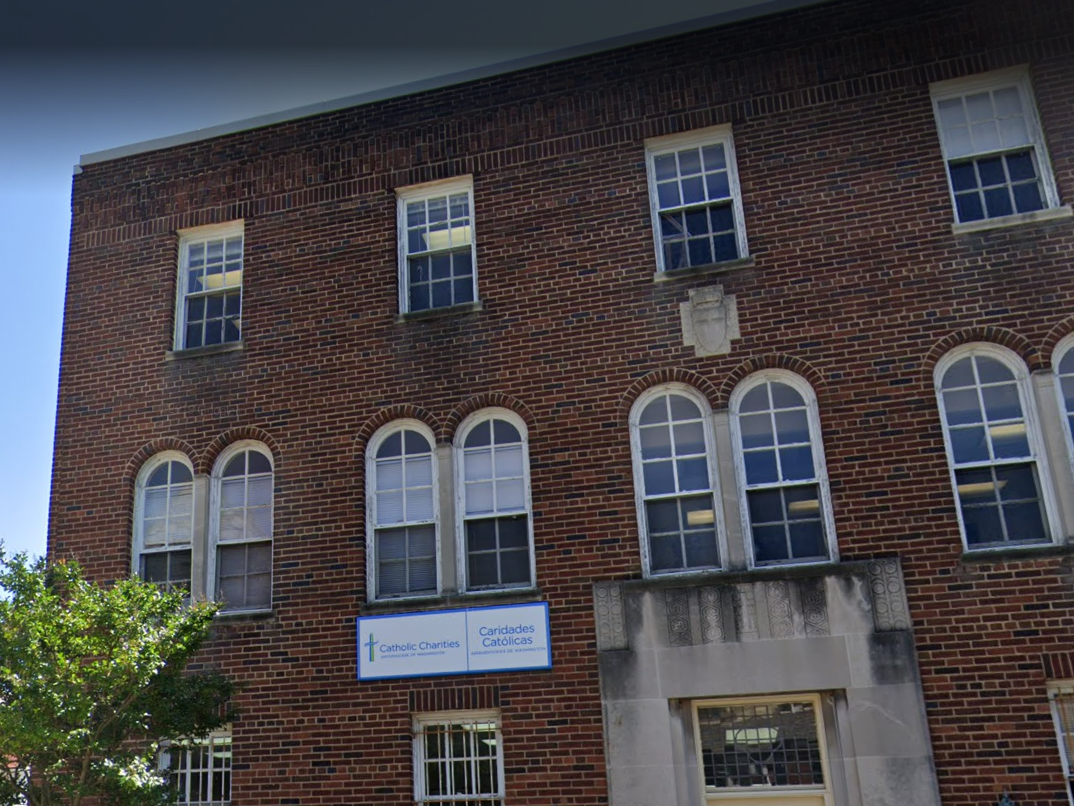 Catholic Charities - DC Medical Clinic
1618 Monroe St., NW
Washington, DC, 20010
(202) 939-2400
Sign up Free
Listing added Jan 7, 2020
Hours of Operation
Monday

8:00 AM - 4:30 PM

Tuesday

8:00 AM - 4:30 PM

Wednesday

8:00 AM - 4:30 PM

Thursday

8:00 AM - 4:30 PM

Friday

8:00 AM - 4:30 PM

Saturday

closed

Sunday

closed
Description
This clinic provide Cancer Prevention program at low cost or no cost.
They welcome people of all ages who are low-income and uninsured, or covered by DC Alliance, Medstar and Amerihealth, and provide low-cost, patient-centered primary care services and specialty services on-site, including minor surgery, Gynecology, Cardiology, Pulmonology, Dermatology, Orthopedics, Acupuncture and referrals to other specialty services including Physical Therapy.

Mammograms program:

On-site screening mammogram, pap smear, required follow-up and health education about breast and cervical cancer.

Catholic Charities - DC Medical Clinic provides mammograms in District Of Columbia. To obtain more details on eligibility please contact Catholic Charities - DC Medical Clinic directly by calling (202) 939-2400.
Free Mammograms
Not all facilities that offer free mammograms are completely free to everyone. Many diagnostic testing locations are free, some locations require that you meet income eligibility criteria. Call and ask before making an appointment or fully read the description information we provide.
Add Comments
Join the largest network of free mammograms on the Internet
Sign up now. It's free!
Join