See our list below of breast exam providers in Cass Lake, Minnesota. We list clinics and facilities that provide free mamommagram and other diagnostic procedures for women at little or no cost.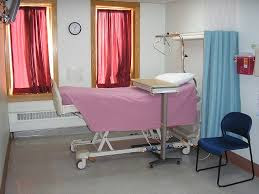 Cass Lake Indian Hospital/SAGE Screening Program.
425 Seventh St. NW
Cass Lake, MN - 56633
American Indian women only.This clinic is a participating provider for free mammogram to people who qualify.The Sage Screening Programs help keep Minnesotans healthy through screening and early detection of breast, cervical and colorectal cancers. Sc

Sanford Clinic/Cass Lake/SAGE Screening Program.
219 Grant Utley Ave. NW
Cass Lake, MN - 56633
This clinic is a participating provider for free mammogram to people who qualify. The Sage Screening Programs help keep Minnesotans healthy through screening and early detection of breast, cervical and colorectal cancers. Screenings are provided a