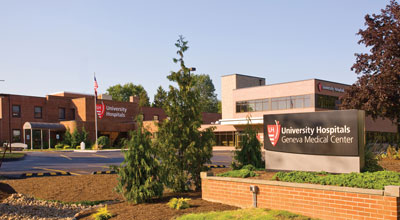 University Hospitals - Geneva Medical Center
872 W. Main Street
Geneva, OH, 44041
(440) 998-0695
Sign up Free
Listing added Jul 3, 2019
Description
Provide free mammograms , breast ultrasounds, and education to the community.
They fund monies from events they have throughout the year.



Services is based on income along the federal financial guidelines.
Even though they get referrals from BCCP, you do not have to qualify through BCCP.

There is no limitation based on age or sex.

University Hospitals - Geneva Medical Center provides mammograms in Ohio. To obtain more details on eligibility please contact University Hospitals - Geneva Medical Center directly by calling (440) 998-0695.
Free Mammograms
Not all facilities that offer free mammograms are completely free to everyone. Many diagnostic testing locations are free, some locations require that you meet income eligibility criteria. Call and ask before making an appointment or fully read the description information we provide.
Add Comments
Join the largest network of free mammograms on the Internet
Sign up now. It's free!
Join