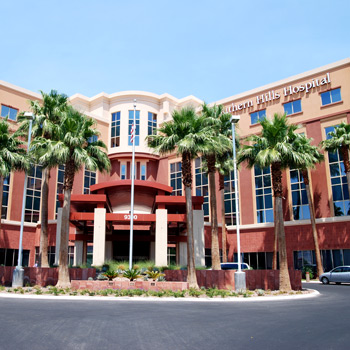 Breast Care Services at Southern Hills Hospital
9300 W. Sunset Road
Las Vegas, NV, 89148
(702) 880-2900
Visit Website
Last-Modified: 2022-04-08 02:32:38


Frequently Asked Questions about Breast Care Services at Southern Hills Hospital
Does Breast Care Services at Southern Hills Hospital participates in the Women's Health Connection program?
Yes, they do.
What women qualify for this program?
Low-income women who are at least 40 years of age, uninsured and ineligible for health insurance.
Is the program free?
It is free for qualifying women.
Breast Care Services at Southern Hills Hospital provides mammograms in Nevada. To obtain more details on eligibility please contact Breast Care Services at Southern Hills Hospital directly by calling (702) 880-2900.
Free Mammograms
Not all facilities that offer free mammograms are completely free to everyone. Many diagnostic testing locations are free, some locations require that you meet income eligibility criteria. Call and ask before making an appointment or fully read the description information we provide.
Recent Comments:
User:

I am 51 years old. I did my mammogram two years ago. I do not have any insurance. Can I have a free test? I have been living in Las Vegas for 27 years.

User:

I need to schedule my first mammogram I do have family history of cancer I'm also going to be 40 soon

User:

How can i avail a mammogram test if I have no job, 63 years old, taking medication

User:

I am 40yrs old and my grandma and auntie had breast cancer and I need to get checked now and I have never had a mammogram done before.
Add Comments